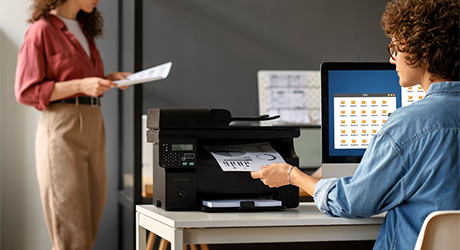 In today's fast-paced business world, having a reliable and efficient printing solution is crucial for productivity. However, purchasing and maintaining a printer can be a significant expense for many businesses, especially small and medium-sized enterprises. This is where printer rental services from Office Tech come to the rescue, providing affordable and convenient printing solutions tailored to meet your business needs.
With Office Tech's printer rental service, you can access high-quality printers without the upfront costs of purchasing the equipment. Whether you require a printer for short-term projects, seasonal business demands, or want to avoid long-term commitments, printer rental is a flexible and cost-effective option.
One of the key benefits of printer rental is the ability to stay up-to-date with the latest printing technology. As technology advances rapidly, purchasing a printer may result in outdated equipment within a short period. By opting for a printer rental service, you can access cutting-edge printers with advanced features and functionalities, ensuring that your business stays ahead in the competitive market.
Apart from the cost savings and flexibility, printer rental services also provide hassle-free maintenance and support. Office Tech takes care of the printer maintenance, repairs, and supplies, allowing you to focus on your core business activities without the burden of managing printing equipment. In case of any issues or technical difficulties, their dedicated support team is just a phone call away, ensuring minimal downtime and maximum productivity.
In conclusion, printer rental service from Office Tech offers an affordable and convenient solution for businesses seeking reliable printing solutions. By eliminating the upfront costs of purchasing equipment and providing access to the latest technology, printer rental allows businesses to stay competitive and adapt to changing printing needs. With professional maintenance and support, as well as enhanced data security, Office Tech ensures a seamless printing experience, enabling you to focus on what matters most—your business success.
Invest in efficient and cost-effective printing solutions with Office Tech's printer rental service today! Visit their website to explore their wide range of printers and take your business printing to the next level.