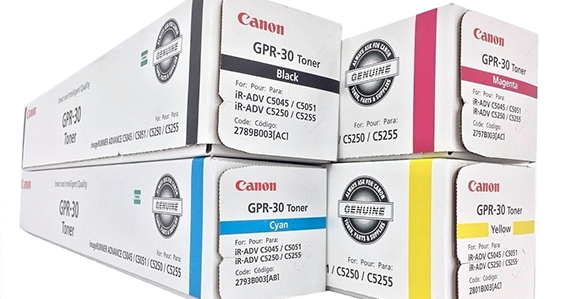 Is there anything more frustrating in the office than when your trusty printer misbehaves? Printing problems can bring your workflow to a grinding halt, and often, the ink or toner cartridge is the culprit. But fear not; we've got you covered. In this blog post, we'll dive into the nitty-gritty of ink and toner cartridge troubleshooting, offering solutions to the most common issues that can plague your office technology.
Low-Quality Prints: Are your documents coming out with faded text or streaks? It is a common issue with inkjet and laser printers. We'll explain why it happens and provide step-by-step instructions on how to fix it.
Printer Says "Low Ink" or "Toner Empty": Printer warning messages can be misleading. Learn how to make the most out of your ink or toner cartridge and extend its life before you run out.
Printer Doesn't Recognize the Cartridge: Sometimes, your printer might not detect the new cartridge you installed. We'll guide you through the troubleshooting process, ensuring a smooth installation.
Ink or Toner Cartridge Leaks: Leaking ink or toner can create a mess and damage your printer. Discover how to identify the source of the leak and prevent it from happening again.
Printer Jams: Paper jams can often be linked to issues with ink or toner cartridges. We'll explore how to clear printer jams and prevent them in the future.
Inconsistent Page Yield: You expected your cartridge to last for several pages, but it fell short. We'll explain why this can happen and offer tips to maximize your cartridge's page yield.
Toner Smearing or Ghosting: Toner smearing and ghosting can make your printed documents look unprofessional. We'll provide steps to eliminate these issues and achieve crisp, clear prints.
Colour Mismatch or Color Distortion: It can be frustrating if your colour prints come out with incorrect shades or distortions. We'll show you how to calibrate your printer for accurate colour output.
Don't let ink and toner cartridge issues disrupt your office's productivity. With our troubleshooting guide, you can tackle these common problems head-on and keep your office technology running smoothly. Say goodbye to printer frustrations and hello to efficient, high-quality printing.
Whether you're dealing with an inkjet or laser printer, this blog will equip you with the knowledge to address these common issues and get back to business as usual. Stay tuned to OfficeTech for more valuable insights on office technology and productivity.